What is -The Customer First Marketing approach? How to Build Value for your customer in your communication and content ?
What changed from the image on the right to the image on the left?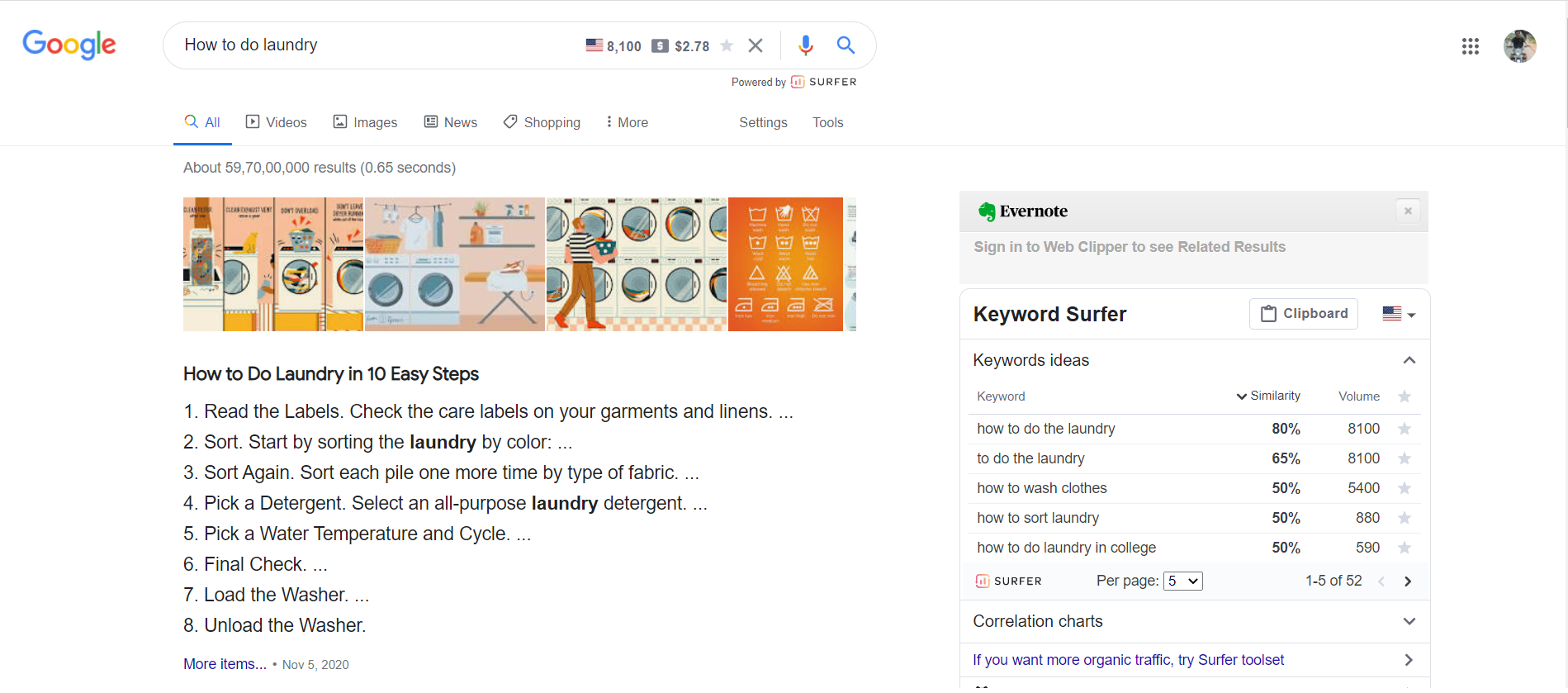 What changed is how communication underwent a paradigm shift with the advent of the internet on our fingertips
From the one-way product/service communication initiated by the business to two-way communication initiated by the customer.
But has that changed our approach to communication?
With digital communication taking precedence -we can understand what the problems /needs of the target customer are and we can change our approach accordingly.
That approach is the Customer First Marketing approach.
Customer-first marketing is a strategy by which businesses create communication, products/services and modifications/add-ons, content, and marketing campaigns so that their primary purpose is putting their customers first, and their organizations sales objectives second- a marked change from the traditional approach which communicated predominantly about their product/service.
When we are looking to solve a problem, we likely turn to a search engine like Google and search through a set of words called keywords. A few years ago when we searched on a search engine we were shown various products and services that claimed to be the solution to our problem & that's how purchasing decisions were made.
As the internet has expanded, so have the options and the information regarding the problem and how to solve the problem. Thanks to the internet we have customers who are much more informed.
The customers want to make decisions backed by research, and get the best price for the product/service and after sales service, repairs, knowledge base etc.- and this is where the trust in a product/service or a brand comes into focus
As marketers, we are now dealing with a more informed and empowered public who does their due-diligence prior to making a purchase or decision
What is -The Customer First Marketing approach?
One word – Listening ….Listening  to your customer. Thanks to the internet we have access to the questions the customer is asking and we respond. They Ask-we answer!
Let's get a feel of the way They ask; we answer works with our previous example of Tide.
In the Facebook post pictured, Laundry giant Tide takes a very product-focused approach just like the newspaper advertisement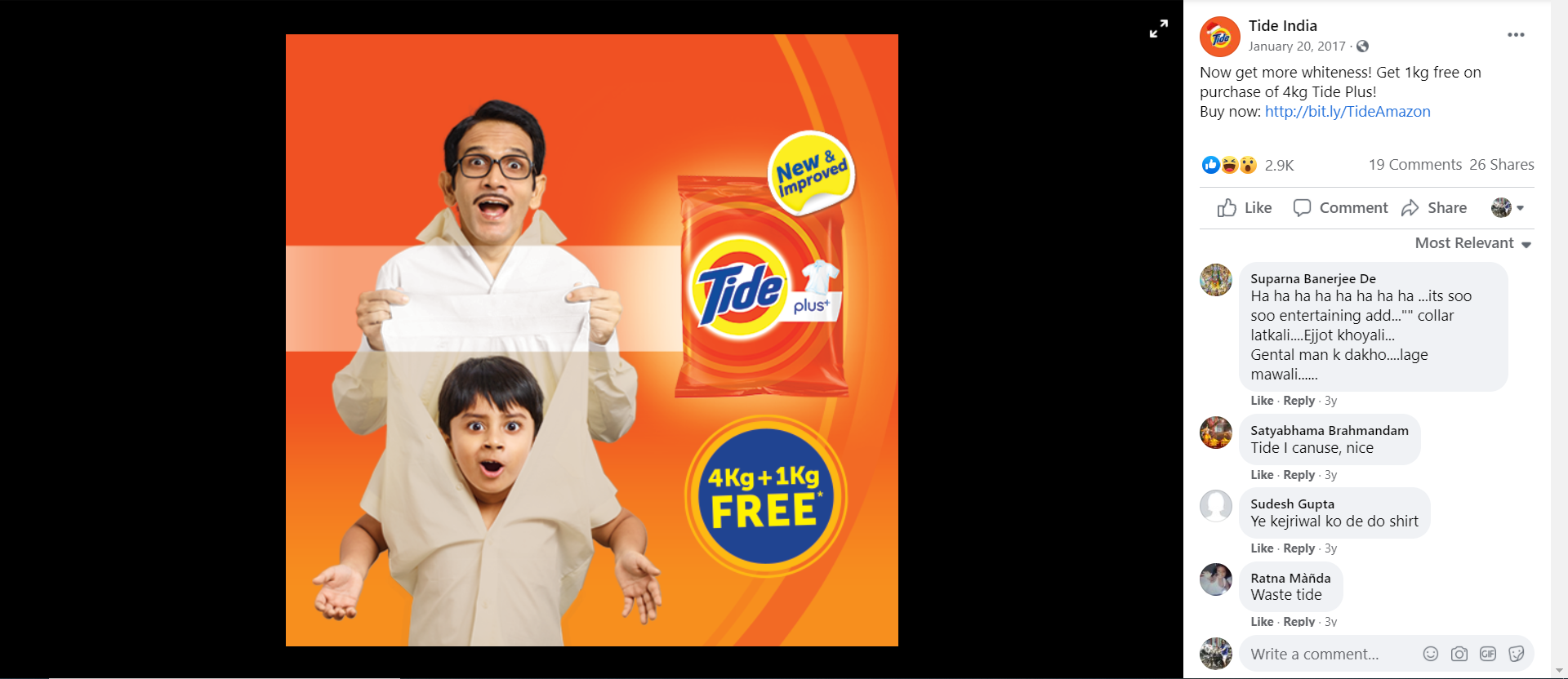 By simply showing the bottle of Tide, is the company showing the consumer that the product can solve the problem of "How to do laundry?"
Due to their huge advertisements spends the consumer might recognise Tide as a detergent. But by communicating the quality of the detergent which is the line of communication taken by other competitors – is Tide actually been able to differentiate themselves?
If the brand was not TIDE and customer was unfamiliar with the brand, we also have no way of knowing if the manufacturer is reliable, or to trust the claims their product/service makes?
Thus if Tide is not there anywhere on the page when a person searches for "how to do Laundry? ", Tide is losing engaging a prospective customer.
In customer-first marketing, being helpful and building trust are the ultimate goals and this can be achieved by responding to customer questions and should be the aim of any company-produced content.
To make the Tide communication customer-focused, it could provide a Top 5 list of best ways to use Tide or a series on – How to do Laundry which can be communicated through a Blog, Vlog,Pictures, Videos on YouTube, Facebook, Instagram, etc.
"Customers don't look for a business — they look for solutions. They will find you — if you provide value."
Your goal as a business is I'm sure, to build a loyal customer base. You want that customer base to continue to come back- and the best way to get them back again and again is when they view your organization as a trusted resource for information, and to share your product or service within their social circles.
One of the best ways to do this is to produce content for your website, clients, and local organizations that provides value to your potential customers.
Let's get started – The Customer First Marketing approach?
You don't need nothing to get started but a change in the way we think.  Of course you could read Marcus Sheridan's They Ask You Answer and then start thinking.
Write down all of the questions asked by your prospective buyers.
Are there some questions that are repeated over and over again?
Start by tackling the questions with blog posts, pillar pages, and other website content and make sure your older content is frequently read through and refreshed.
The more content you produce that provides solutions to your customers' problems, the more trusted you and your organization will become in the market.
Use the infographic below to begin your customer-first and They Ask, You Answer journey today!
Pic courtesy: Conductor.com
Want to schedule a Meeting ?
Let's Talk .
Want to know more about us ?
Check our Pages